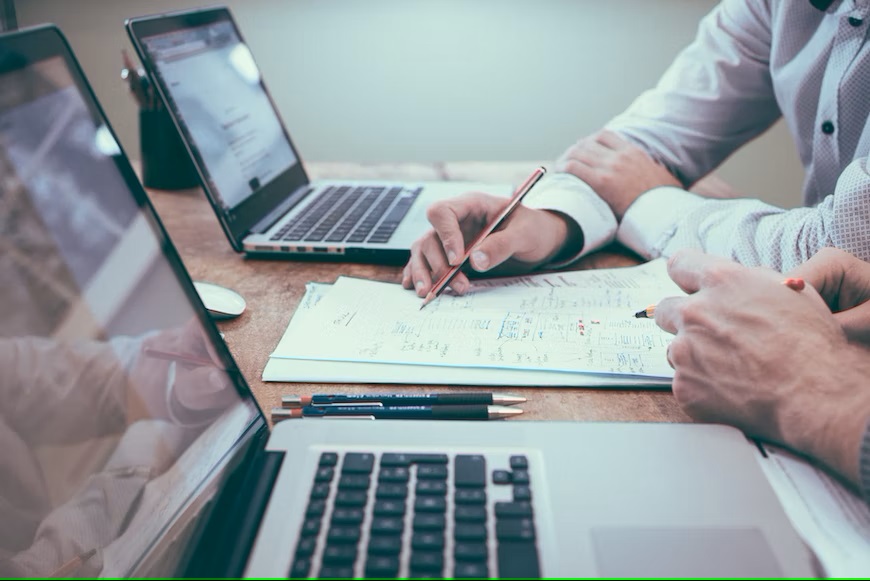 A website is a collection of interconnected web pages located on the same server and made available to users on the Internet. Each web page contains a certain amount of information in the form of text, images, videos, and other forms of multimedia. Websites can be created for various purposes, such as online stores, forums, blogs, and informational sites. Websites are usually accessed through a web browser and require an Internet connection.
The main components of a website include a front-end and a back-end. The front-end is the part of the website that users can interact with, while the back-end consists of the coding and scripts that make the website run. Websites consist of HTML, CSS, and JavaScript that give the website its look, structure, and functionality.
Websites can be hosted on a web server and made available to users over the Internet. Web hosting services provide access to the hardware and software needed to run a website. Web hosting companies also provide security and maintenance for their customers' websites.
Websites can be used for a variety of purposes, such as selling products and services, providing information, or connecting people. Websites can also be used for marketing
Types Of Websites are as follows:-
Personal Website
Blog
Informational website
E-commerce website
Photo Sharing Website
Social media websites.
Educational Websites
Portfolio Websites
Non-profit Websites
Magazines and News Websites
10 reasons why your business needs a website?
1. Establishing Credibility: A website is one of the most effective tools for building trust and credibility with potential customers.
2. Reach a Larger Audience: with a website you can reach a much larger audience than with traditional in-shop methods.
3. Cost-Effective: Creating and maintaining a website is much less expensive than other traditional marketing methods.
4. Provide 24/7 Availability: A website is available to customers 24/7, meaning they can find out about your business at any time of the day or night.
5. Showcase Your Products and Services: A website allows you to showcase your products and services in an engaging and interactive way.
6. Increase Sales: a website can be a great way to increase sales as customers can easily buy your products and services online.
7. Generating Leads: A website is an effective way to generate leads and capture customer information.
8. Improve your Customer Service: an informational website can help you improve your customer service by giving your customers the answers they need quickly and easily.
8. Analyze your Performance: with a website, you can analyze data to better understand customer behavior and identify opportunities for improvement.
10. Time Saving: having a website can save you time as customers can find the information they need without having to contact you directly.